Steve Gorman SPORTS! (weekdays; 6-8 PM) featuring "The Black Crowes" drummer, Steve Gorman. This FOX Sports Radio show delivers unique sports commentary and entertainment, including Gorman's perspective on what's happening in sports, music and pop culture. For years, his secret to staying sane on the road was an obsessive devotion to watching sports, and now he's talking sports for a living.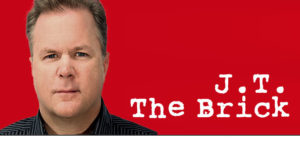 J.T. The Brick (weekdaysl 8-11 PM) is a sports talk show based out of Las Vegas, Nevada. A former stock broker, J.T. parlayed his dream of becoming a Sports Talk host into a full-time radio job after winning Jim Rome's inaugural "Smack-Off" championship title in 1995. J.T. hosts radio's most interactive show as he fields calls from listeners across the country.

The Jason Smith Show (weekdays; 11 PM – 1 AM). Emmy-award winning producer and NFL Network host Jason Smith brings his extensive experience in Sports Talk entertainment to FOX Sports Radio, providing analysis on the day in sports and updates on the games in play, while engaging in entertaining conversations with listeners to close out the day.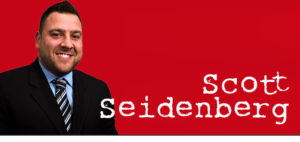 The Scott Seidenberg Show (weekdays; 1-3 AM). Scott brings his no-nonsense approach to NBC Sports Radio. Scott tackles the biggest stories in sports with original takes and infectious energy. The Scott Seidenberg Show is your Saturday night sports radio destination, filled with humor and pop culture, listener interaction, and big name guests. An avid fantasy football player as well, he's ready to help you dominate your leagues

Going Deep with Amani & Dan (weekdays 3-6 AM). One host is a Super Bowl champion; the other host is a passionate rising star in sports talk radio. Together, former New York Giants wide receiver Amani Toomer and sports talk host Dan Schwartzman hold court weeknights. Amani and Dan are adept at going deep into the top sports stories of the day while interviewing some of the biggest names in sports.